When you think of Miami, you likely think of living the posh life in a glittering and glitzy beach metropolis where cost isn't even considered. But never fear, we're here to give you a different – but no less decadent – taste of Miami on a budget.
Art Deco Tour
Miami's skylines are filled with historic and beautiful Art Deco buildings. So why not create your own Art Deco walking tour? The architecture harkens back to a more glamorous era with its sleek design and pastel shades.Stop at The Clevelander Hotel, The Delano South Beach (step inside to visit the Rose Bar), and Villa Casa Casaurina, the former Versace mansion where Gianni Versace ruled his fashion empire. Or snap some exterior shots of pastel perfection outside The McAlpin or The Carlyle (the latter shows up in films like The Birdcage and Scarface). After all, there's more Art Deco architecture concentrated here than anywhere in the world!
1020 Ocean Dr #1
Miami Beach, FL 33139
1685 Collins Avenue
Miami Beach, FL 33139
Yoga
If all the walking, eating, and nightlife of Miami are running you ragged, reclaim your zen with a free outdoor yoga class. Every day of the week, you'll find free (or donation-based) yoga classes at Bayfront Park or Maurice A. Ferré Park. Just bring your own mat or blanket and take in those sun-kissed Miami views.

301 North Biscayne Boulevard
Miami, Florida 33132
1075 Biscayne Blvd.
Miami, FL 33132
(305) 358-7550
Nature Hikes
This is the opposite side of that Miami city bustle — pristine, undeveloped nature. Hike this park on the southern tip of Key Biscayne, or walk to Cape Florida Lighthouse and pay a small entrance fee to enter and tour the historic building, built in 1825. The park itself is open 365 days a year, and the entrance fee is only $8 per vehicle.
Bill Baggs Cape Florida State Park

1200 South Crandon Boulevard
Key Biscayne, FL 33149

9700 SW 328th Street
Sir Lancelot Jones Way
Homestead, FL 33033
(305) 230-1144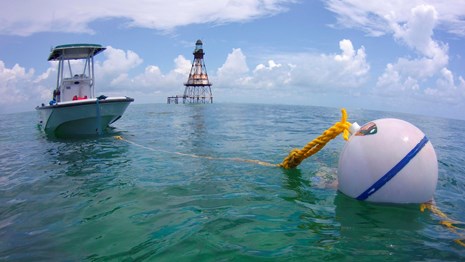 Yes, this "watery wonderland" is a national park, within view of the Miami skyline, but containing coral reefs, mangrove forests, and spectacular wildlife. Here you can kayak, canoe, snorkel, or take a guided eco-adventure from the visitor center. You might even catch a glimpse of some of the hundreds of species of reef fish, manatees, or migratory birds that call this park home.

Cuban Culture
Soak up some Cuban culture and stroll around Little Havana. Grab a Cuban coffee or snack from a walk-up window, and check out the Calle Ocho Walk of Fame, Miami's equivalent to Hollywood's star-studded sidewalks. If you're there the third Friday of the month, make sure to catch Viernes Culturales, a Cuban cultural celebration of music, art, and sculpture.
1637 SW 8th Street
Miami, FL 33135
More Wildlife (But Not In the Wild)

Zoo Miami / Miami-Dade Zoological Park & Gardens

12400 SW 152nd Street
Miami, FL 33177
If animals are your thing, but you'd prefer to hang with them separated by a safe enclosure, Zoo Miami is your spot. Tickets are under $25 for adults, or you can opt for the Go Miami card, offering discounts on admission to 35 top destinations. The zoo is home to over 3,000 animals on 750 acres and is considered the only tropical zoo in the continental US.

Beaches, Baby

Perhaps Miami's most prized (and free) attraction, the beaches here offer white sands, people watching, and myriad flavors to suit every taste and one of the best cheap things to do in Miami. Of course the South Beach scene is not to be missed if you've never experienced it, but make like a local and head to SoFi (South of Fifth), a section of South Beach that's less touristy and more laid back.
For the most picturesque beach spot in Miami, head across to Key Biscayne and out of the way of most of those tourist beach-goers. Here you'll find Crandon Park, lined with palm trees and sporting the calm turquoise waters of the bay which are perfect for swimming, paddleboarding, or kayaking.
Living the good life in Miami doesn't have to crush your bank account.Visiting Miami but doing it on a budget? Dive in, the water's fine.