Augusta may not have the Southern Belle charm of Savannah or the big city vibe of Atlanta, but as Georgia's second largest city, it more than holds its own. On any given night, you'll find the bars here bustling with activity and some craft cocktails.
Check out our picks for the 10 best Augusta cocktail bars, where you can sample tasty beers, wines, and eats in any kind of atmosphere. 
2502 Wrightsboro Road
Augusta, GA 30904
(706) 303-8723
This Augusta bar feels like a cozy log cabin inside, with exposed wood and the smell of cedar. This former gun shop makes for a quaint alternative to a downtown scene, with indoor and outdoor seating. The cocktails are crafted with fresh ingredients, like their "Cool As a Cucumber." If mixed drinks aren't your speed, order up a microbrew.
1204 Broad Street B
Augusta, GA 30901
(706) 496-8442
This cocktail bar and eatery provides unusual small plates, artisan handcrafted cocktails, and wine, with a speakeasy feel. Order a wood-fired pizza, and wash it down with an Azalea cocktail — a Southern beauty featuring Fruitland Augusta Georgia peach vodka, St. Germain liqueur, aperol, and lemon.
1002 Broad Street
Augusta, GA 30901
(706) 305-1029
The menu here uses local ingredients and changes seasonally. Some locals praise it as their favorite Augusta restaurant, with points for outstanding service. The craft beers on tap rotate too, and the cocktails are made from recipes created in-house. Be sure to pop into  Füse on the weekends, where you'll find weekend brunch and $5 martinis on Sunday evenings.
349 Telfair Street
Augusta, GA 30901
(706) 828-5600
Billed as "the coolest place you'll never find!" Fox's Lair is located in the Old Town Inn, a quirky and historic B&B that stands for "bed and bar" (because there's no breakfast). It may be  Augusta's best-kept secret (until now) for its great atmosphere and live music.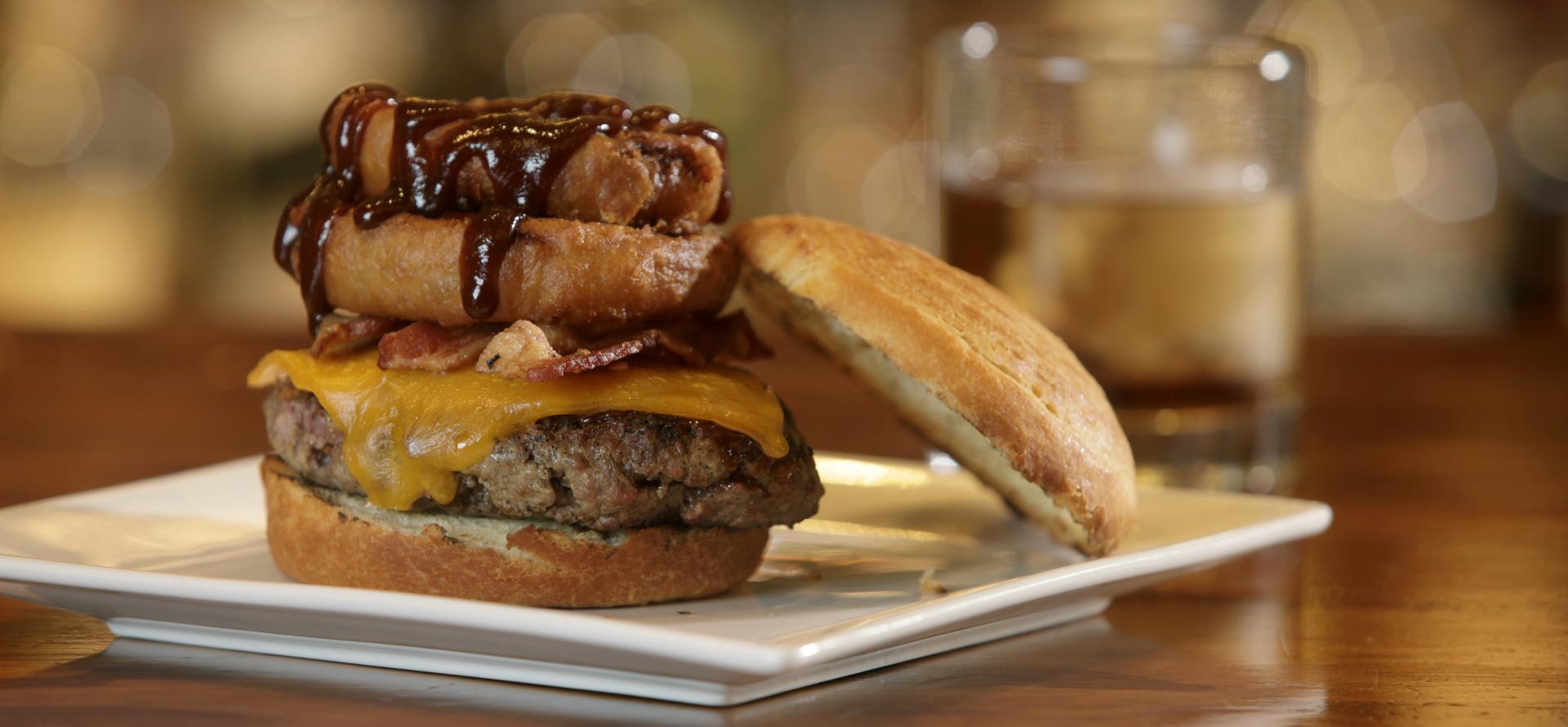 1048 Broad Street
Augusta, GA 30901
(706) 814-6159
Whiskey Bar Kitchen is ranked one of the top 50 whiskey bars in America and boasts over 200 whiskeys on their menu. But whiskey isn't the only thing to order here — check out their unique menu, where craft burgers meet Japanese flavors. We suggest a Teriyaki burger with a side of whiskey waffle fries. And wash it down with – what else? – whiskey.
379 Highland Avenue
Augusta, GA 30909
(706) 364-5300
The signature cocktails at Finch & Fifth are handcrafted and artisanal. Try The Empress, with Empress indigo gin, Italicus bergamot liqueur, lavender bitters, lemon juice, Jack Rudy small batch tonic, and club soda on ice, with a rosemary sprig. This bar is cozy and intimate, and it also serves Southern-inspired tapas.
402 11th Street
Augusta, GA 30901
(706) 222-1694
Here you'll find live music, karaoke, DJs, hookah… and of course, beer and cocktails. Augustans say the vibe is more chill during the week and more a club on the weekends. Studio Neighborhood Bar scores points for excellent bartenders, and of course there's a dance floor should you want to bust out some moves.
215 10th Street
Augusta, GA 30901
(706) 836-3661
The Hive has 61 beers on tap as well as a full restaurant menu. You'll find the offerings buzzing with wines, cocktails, sake, soda, kombucha, and nitro cold-press coffee on tap. All the food here, like their burgers, grilled cheese, and gyro sandwiches, is made from local, seasonal, sustainable ingredients. You can even drink and dine in-house, and then leave with your favorite beverage to-go in a Hive growler. 
1282 Broad Street
Augusta, GA 30901
(706) 364-6906
This wine bar strives to bring affordable and stylish together in one drinking and dining experience. There are 100+ wines on the menu, as well as classic cocktails (you can never go wrong with an Old Fashioned) and seasonal ones (The Peach Jam Smash is delectably Southern). You can also expect farm-to-table-style modern Southern dishes, like crispy local chicken and locally-grown okra, served up in a relaxed, white tablecloth setting. 
974 Broad Street
Augusta, GA 30901
(706) 826-9857
Patrons praise this local watering hole for its friendly staff, steady stream of local live music, and huge beer selection. Expect a relaxed vibe in this rustic, yet cozy tavern. Dogs are welcome!
No matter what your style or beverage preference, there's something to suit every drinking and dining taste at the best bars in Augusta.
Are you looking to visit Augusta soon? Visit our listings or call 1-844-BOOK-OYO to find available rooms today. Enjoy 30% off when you use code: OYOUS30