While in Dallas, you may expect the shopping to be all designer duds and high hair, but there's more here than just your standard stereotype. Vintage and antique shops abound, and you'll find everything from funky clothing stores to antiques malls. Here, we've rounded up the 10 best antique and vintage stores in Dallas for your shopping pleasure.
1914-1916 N Haskell Avenue
Dallas, TX 75204
(214) 887-3434 
With a name like Dolly Python, how could you resist? There are two locations of this award-winning vintage emporium. One third of the main location is filled with vintage clothing for men and women from the 1940s-1980s. There's a vast selection of vintage boots, jewelry, vinyl, strange art, ephemera, mid-century collectibles, and all manner of eccentricities like velvet paintings and doll parts. Prepare for a delightful treasure hunt.
Design District
1010 N Riverfront Boulevard
Dallas, TX 75207
(214) 749-1929
Lula B's has two locations of antiques malls, filled with vendor stalls selling all kinds of antiques, furniture, housewares, accessories, and vintage clothing. Pick up some classic LPs, funky art, cowboy boots, retro barware, or even… taxidermy (if that's your thing). 
2923 N. Henderson Avenue
Dallas, Tx 75206
(469) 334-0584
Martini Consignment delivers high-end vintage designer clothing. A recent trunk show included Japanese high-fashion pieces from designers like Comme des Garcons and Issey Miyake. But you'll also find vintage couture, as well as ready-to-wear designers from every decade, like original Diane von Furstenberg jersey dresses from the 70s or satin evening gowns from the 30s.
Top Drawer Antiques & Mid Mod Shop
10622 Northwest Highway
Dallas, TX 75238
(214) 553-5510
Head here for a selection of mid-century furniture and decor, like space-age barware and retro lamps. Let's face it. That stuff never really went out of style.
2025 Abrams Road
Dallas, TX 75214
(214) 828-1886
One visitor calls this place a "mysterious museum of the unusual." And with costume jewelry, art, trinkets, and decorative items like Humpty Dumpty bookends, a DIY build your own cuckoo clock kit, or a vintage pipe in the shape of a lady's head, we kind of have to agree. Expect the wild and wonderful. 
Lots of Furniture Antiques Warehouse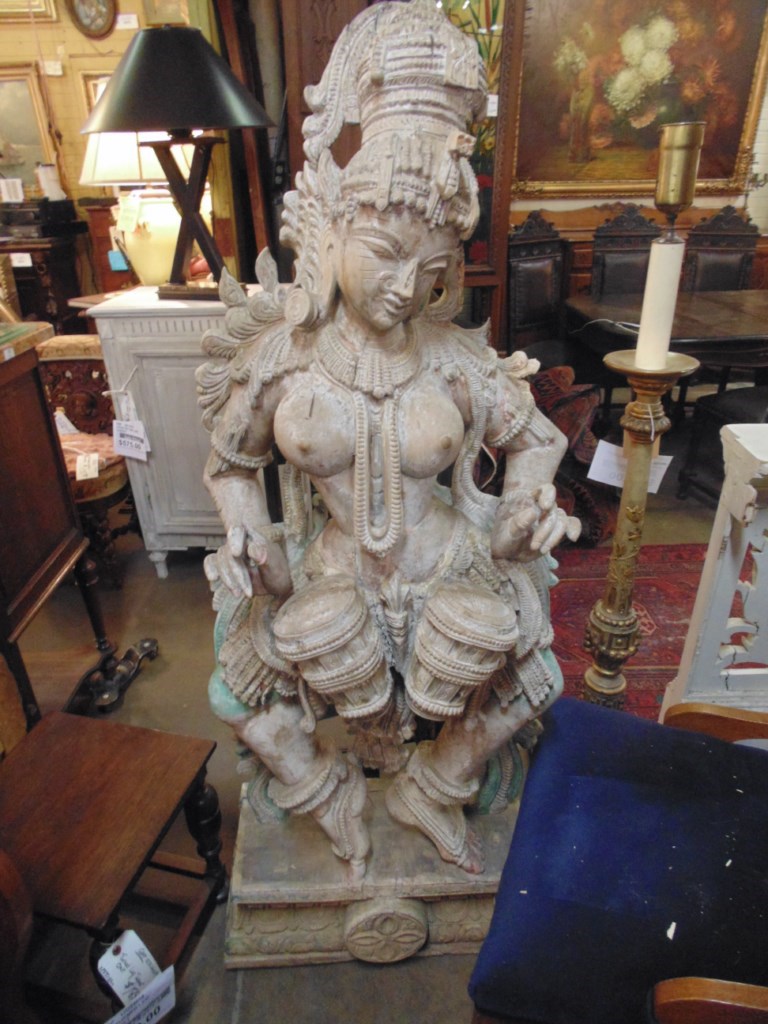 910 N Riverfront Boulevard
Dallas, TX 75207
(214) 761-1575
As the name implies, this spot does indeed offer lots of antique furniture, particularly wood pieces. Besides some finely crafted furniture, locals also praise the collection of vintage art.
100 Riveredge Drive
 Dallas, TX 75207
(214) 871-2775
This antiques shop offers a huge selection of furniture and collectibles, plus a notable section for vintage lighting and light fixtures. 
2802 Greenville Avenue
Dallas, TX 75206
(214) 821-5225
Jack Retro carries a highly curated selection of women's clothing, jewelry, and accessories, personally picked by Jack himself. It's more of a designer vibe — think vintage Chanel handbags, secondhand contemporary designers like Dolce & Gabbana or Rag & Bone, plus 70s and 80s designer pieces.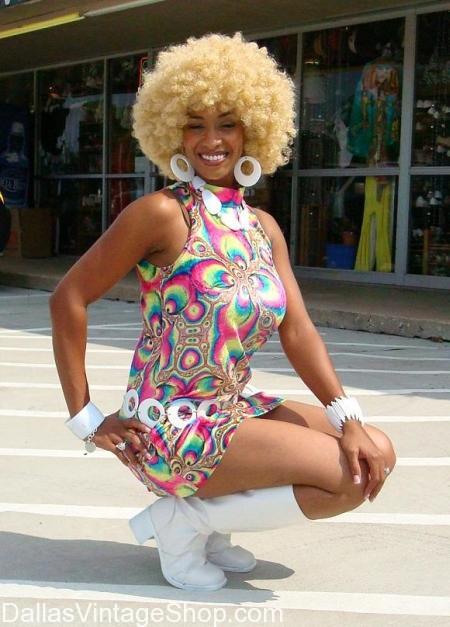 1855 N Central Expressway
Plano, TX 75075
(972) 422-7256
This "costume clothier" is packed to the gills with every era and look you can think of—gothic, glittery, Edwardian, or superhero. You'll find clothing, costumes, wigs, hats, jewelry, shoes, corsets, masks, and even chain mail. Whether for Halloween, cosplay, a theme party, or just a walk on the wild side, go play dress-up here.
If malls just aren't your thing, Dallas has myriad shopping options to satisfy unusual tastes. Embrace the hunt and visit some of the best vintage and antique shopping Dallas has to offer.