San Francisco has its Haight-Ashbury, Brooklyn has Williamsburg, and Atlanta has Little Five Points. It's in these neighborhoods where the eccentric is actually the norm, and judgment is only reserved for those that are judging. When you want the weird and wonderful in Atlanta, head to "the L5P," and check out our guide for the top activities in Little Five Points.
EAT
The town may be funky, but the food ain't

438 Moreland Avenue NE
Atlanta, GA
(404) 688-1828
This might be the first place you notice in Little Five Points—unless your hometown burger spot is also giant skull with glowing psychedelic eyes. Their Hell's Fury Burger has been named one of the 101 best burgers in the country by Daily Meal. With a killer cocktail menu to boot, this is one of the best places to eat in Little Five Points.
484 Moreland Avenue
Atlanta, GA 30307
(404) 523-0500
Behold, mere mortals! You are not worthy of these taste explosions from another dimension. Too much? Well, don't tell that to the staff at this Silver Surfer-inspired pizza parlor. Besides the nods to Norrin Radd, this pie place is decked out in comic paraphernalia galore. So come nerdy and come hungry.
351 Moreland Avenue
Atlanta, GA 30307
(404) 475-7777
Extra! Extra! Eat all about it! Okay, we admit that's a little cheesy, but we get amped when thinking about this New Orleans-style café. They whip up killer Creole classics like gumbo and crawfish etouffee, as well as some mouthwatering sandwiches. Hang out on their amazing patio, order some food and a cold one, and take in this off-beat town.
DRINK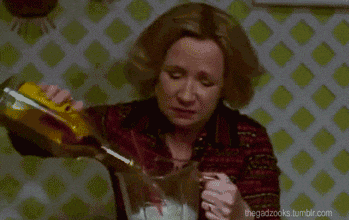 1156 Euclid Avenue
Atlanta, GA 30307
(404) 223-0393
You like a long thorough beer list? Forty-four beers on draft and the 700 bottles of craft suds should suffice. They also have a pretty fantastic menu featuring mussels, shrimp and grits, and thick, juicy burgers.
437 Moreland Avenue
Atlanta, GA 30307
(404) 500-4942
The Star Bar is the L5P's best little dive. You won't find people with their pinkies out here, but you will find cheap drinks and live music every week on Wednesdays through Saturdays.
292 Moreland Avenue NE
Atlanta, GA 30307
(404) 221-2600
Step down into the basement of this stately Victorian-style manor and into a warm, cozy brew pub that is perfect for casual hangouts. Besides an ever-rotating list of craft beers, their menu features dishes like charred octopus and crispy pork Milanese.
DO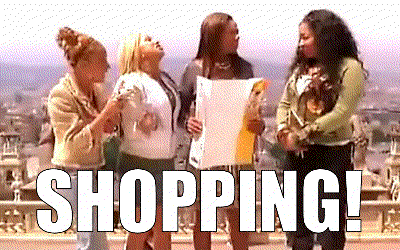 464 Moreland Avenue NE
Atlanta, GA 30307
(404) 223-0880
Its phantasmagoric facade suggests this place will be a little different. It is. It's got unusual gifts, funky outfits, and just about everything else that goes against the norm, so you're sure to find that quirky gift you've been looking for.
1099 Euclid Avenue NE
Atlanta, GA
(404) 524-7354
Originally built in the 1940s, this old cinema house still features theater-style seating. But instead of staring at the silver screen, these days you can take in some of the best local and national music acts.
See Some Street Art
One of the best free things to do in Little Five Points is to check out all the street art. You'll find murals from some of the most well-known street artists like Jerkface and Dr. Dax. You can sign up for a guided tour, but we say the best thing to do is self-tour. This map is a good start for your artistic journey.
So when you want to get your weird on in the ATL, head down to Little Five Points. This trippy neighborhood has a little bit of everything for those that like to take the offbeat path.