An SMS with the temporary password has been sent to +91 9999999999.
It may take up 5 min to recieve the sms before you login again.
Book hotels faster. Get pre-filled details on booking window
Access booking history
Manage/Cancel bookings easily
Password should have at least 8 characters including 1 special character.
By signing up you agree to our terms and privacy policy.
Already registered ? Login now
Book hotels faster
Access booking history
Manage/Cancel bookings easily
Book hotels faster
Access booking history
Manage/Cancel bookings easily
×
Oh Snap!
This Booking Failed :(
No worries, we will reserve the rooms for a few minutes for you to try again.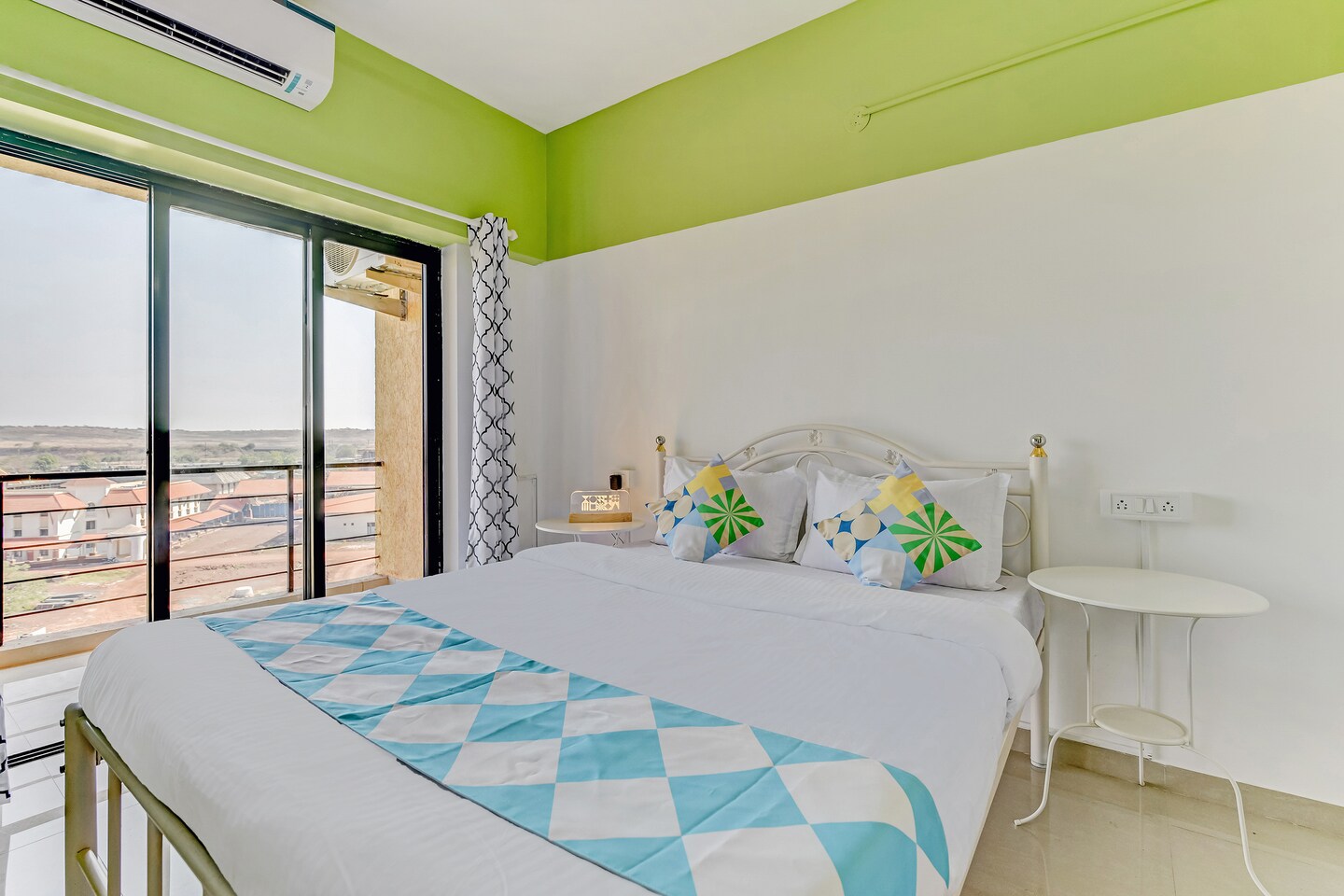 1/20
Exact Address of the hotel will be shared after the booking
READ HOTEL RULES
Amenities
Kitchen

AC

Swimming Pool

Power backup

Parking Facility

TV

Geyser

CCTV Cameras

Dining Area

Free WiFi
Cards Accepted
Elevator
Conference Room
Bar
Wheelchair Accessible
Banquet Hall
Room Heater
In Room Safe
Mini Fridge
In-house Restaurant
Complimentary Breakfast
Gym
Hair Dryer
Laundry
Pet Friendly
HDTV
Spa
Wellness Center
Electricity
Bath Tub
Netflix
Kindle
Coffee Tea Maker
Sofa Set
Jacuzzi
Full Length Mirrror
Balcony
King Bed
Queen Bed
Single Bed
Single Bed
Intercom
Sufficient Room Size
Sufficient Washroom
Hotel Rules
Check in after

12:00 PM

Check out before 11:00 AM
Distance Calculator
Sorry! Some error occured. Please try again.
Distance Fetch in progress....

OYO is just away from this location
Places of Interest
Filomena's Kitchen
Edward's Yard
Chi:Noa Kitchen
Claudi's Corner
Leda SeaShells
POWERED BY
4.8 km
6.4 km
7.0 km
7.2 km
7.5 km
Location
This is a self-service Independent Home managed by OYO. Our team will assist you during your stay.
Weather forecast around your stay
OYO Home
This hotel is serviced under the trade name of BF2, BF3, BF4, BF7, BSV1, BSV2 as per quality standards of OYO
cd4231cf402ad86bc591ddd3b142a58b